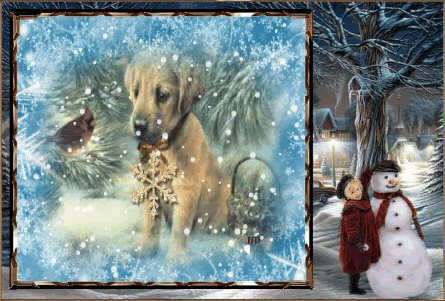 I just wanted to send some snowy wishes to all you who are looking into a white weekend. I can't believe this weather for November. It feels more like January or February here. Our high today is only 38 (normal would be upper 50's) and low tonight in the teens. Can you say

Brrrrrrr

. It fools you when you look outside at the bright sunshine, but I got a reality check when I went out to take the trash. I am

definately

a warm weather person...

lol

.
A couple of my friends (from where I used to work) and I have been trying set up a lunch or dinner date forever. Something always seems to come up and today is not exception. My good friend called me from the airport in Nashville to tell me her nephew was in a serious auto accident and they don't have much hope for survival. It's bad when anyone is hurt, but seems so much worse when it's a young person AND around the holidays. Anyway, if anyone prays please remember Trudy's nephew.
I'm so grateful for my children and grandchildren. They are all healthy and we will all be together for Thanksgiving and Christmas. What a blessing that is. We are few in number (compared to most families who were raised here) but we love each other and we always enjoy the holidays together. Since I gave up my house for this small apartment, my daughter has taken over as hostess to both holiday gatherings. Of course, we all bring something and I still cook a great deal of the dinner. It's pretty convenient since I just live a few doors away. My oldest son always does the pumpkin pie and the

cole

slaw. He likes the kitchen...

lol

. I will do the veggie casseroles and yams and daughter will do the turkey and stuffing and rolls. Makes my mouth water just thinking about it. Are you doing dinner at your house? Do you cook for a crowd or just a few?
I guess I will end this with a happy thought... my back is doing

sooooo

much better. I can't tell you how happy that makes me. I will probably go for the second injection just to be safe but I think I'm good to go for a while. And

Giz

is doing great. She is leaving the incision alone so far. Hope she continues to do that until we get the

stiches

out next Wednesday. Have a great weekend.