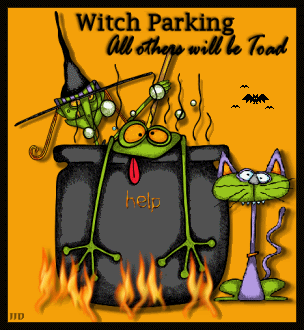 I hope everyone had a good week. The weekend is upon us and the weather has finally turned 'Fall-like' here in TN. It's not supposed to get out of the 60's today but the sun is shining. It looks warm out but with the breeze, it feels pretty chilly after all the 80's weather we were having.
It's almost Halloween. This weekend I will do my Walmart trip and pick up plenty of candy for the little ghosts, vampires and princesses. We have a lot of kids around here and I love it, especially the little one's. So cute.
It seems most everyone enjoyed my grandmother's diary so I will put another entry or two in. Mostly, her days are similar and her faith is strong in each entry.
Thursday, February 8, 1945
Honor thy father and thy mother that it may be well with thee and thou may live long on earth.
This morning is a very miserable day. I knew there was snow in the air and we got it all night. This morning it's more rain and sleet. Eleven inches of snow fell and Dad had to go to work by train as the buses were all stuck. He got to work by nine though.
Good-night God and thank you for everything. Please keep on watching over my family and don't forget my Victor.
Friday, April 20, 1945
Give them strength and courage to serve Thee and their country faithfully so that they may be prepared to meet death should the supreme sacrifice be asked. Amen
Today is shopping day again. I have to go to Bristol as I can't find any meat here. It's getting worse every day. So long as our boys get all they want, it's alright by me. Generally have pretty good luck though, as I go very early in the morning. Got some lovely fish for supper today. It was red perch (frozen) and was it good. Thank you God for keeping us this day.
Hugs, Joyce