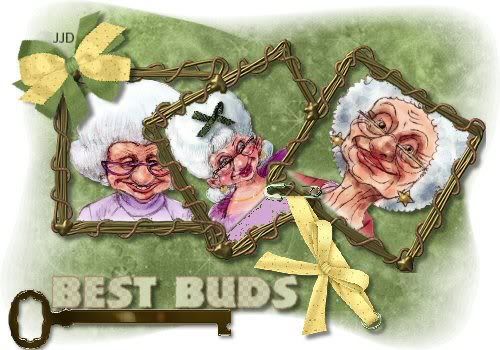 Nothing new today. Just wanted to get a couple of tags out. These were both entered in my graphic group's little contest called "Show Me Whatcha' Got". They didn't do any good but I had fun making them. I really love the old bitties. Could it be that I relate? LOL.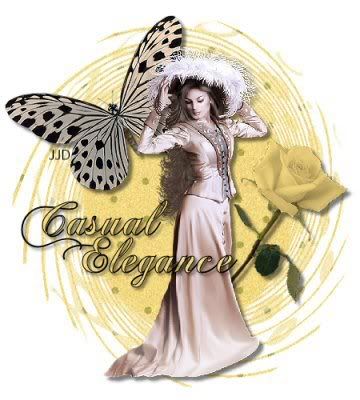 The name of the Scrap Kit that we had to use was 'Casual Elegance' and so I chose that saying for this old time beauty. That era was really about elegant clothing and big hats.
It's raining a nice slow, steady rain today. My yard was mowed yesterday just in time for the rain to green it up some more. They keep our yards looking pretty good though. This is actually the second mowing this year. Seems early, but it really needed it. All the trees are leaved out and green is everywhere. Welcome Summer!!!
Who will leave American Idol tonight? If I were the one to decide it would have to be Mat. It's getting harder and harder to see them leave. They are all so talented this year. I still think Adam will win it all, but man can that Danny put a song across too. And Allison is amazing for just turning 17. AND...Kris has gone from nothing to great. What a transition he has made. Like I said, it's a hard one. They will all have great careers in the music business.
My siggy was also a challenge in my group. We had to do a blinkie with polka dots in it somewhere. Don't the stawberries look good? I hope everyone is having a great week.
Hugs,