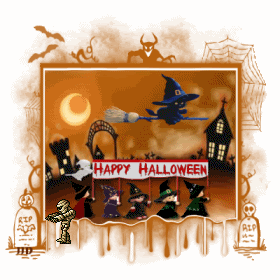 First the good news. I went to the SPCA over the weekend and this is what I got.
Meet Gizmo...my new room mate.
I'm still not able to upload these graphics correctly so in the interest of time they are seem
small.
My ex-husband passed away this morning. I knew it was coming because my
Step-Son has been keeping me informed. He was only 57 years old and married to
his current wife less than a year. I could go into the many reasons he died so
young, but it doesn't matter now. I hope he's in a better place and happy.
This is the second husband I have now outlived. The father of my children
died of a heart attack at age 40.
Anyway, I hope everyone has a nice week.
Hugs, Joyce